Join the PTSA Today!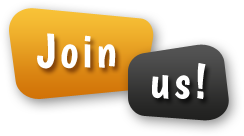 The strength of your PTA lies in its membership—the parents, teachers, school administrators, business leaders, and community members who devote themselves to making a positive difference in the lives of children. Members are the lifeblood of PTA and provide the passion, leadership, and hard work needed to fulfill PTA's mission.
A West Seattle High School PTSA membership carries with it a vote on all PTSA matters. It also gives you membership to both the Seattle Council PTSA and Washington State PTA. Your membership, combined with over 145,000 other members, provides a powerful voice on educational issues. All parents, faculty, and students are encouraged to participate.
Many studies on the relationship between student performance and parent involvement in education have shown that when parents are involved in education, student academic performance improves.
Membership fees are $15 for an individual or $25 for a household and $50 as a business.
Please note that your membership is very important, but it does not contribute to fundraising efforts for WSHS PTSA. Students do not need a paid membership. They are able to attend meetings as honorary, non-voting members.
Please, fill out the form below. You will be able to pay your membership online via Credit Card or PayPal after you submit the form.